[INFOGRAPHIC] The Changing Diversity at NYU
By Mona Chen, Contributing Writer
September 23, 2016
Hang on for a minute...we're trying to find some more stories you might like.
Andrew Hamilton was named the 16th President of NYU in March 2015, and this Sunday, he will officially be inaugurated, starting a new chapter in NYU's history. This week has been Inauguration Celebration Week, during which members of the NYU community have not only celebrated his inauguration, but also commemorated the spirit and achievements of the university as a whole, including its diversity.
From geographic diversity to racial diversity to diversity of talent, NYU seeks it all. NYU has faced criticism over the last few months from those who feel the university does not cater to students of color but has responded with initiatives designed to create a more inclusive space for students who feel marginalized.
Some of the most notable changes in the composition of the student body since 2010 are the increases in the percentages of international students and Hispanic and Latino students. And this includes university leadership.
"The NYU Board is continuing its efforts to increase representation by women and under-represented groups," NYU spokesperson John Beckman said.
We broke down the diversity numbers behind the student body and administration.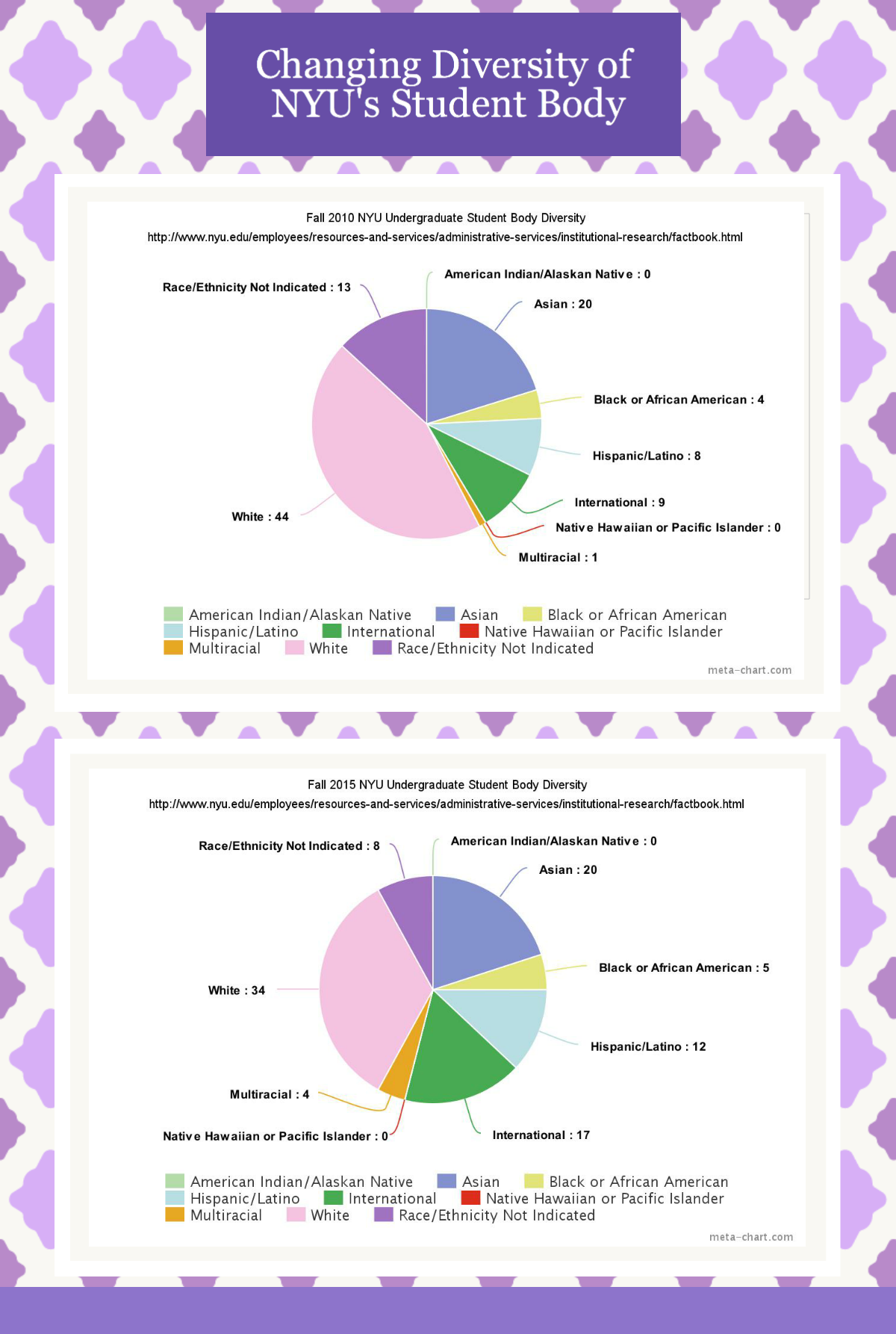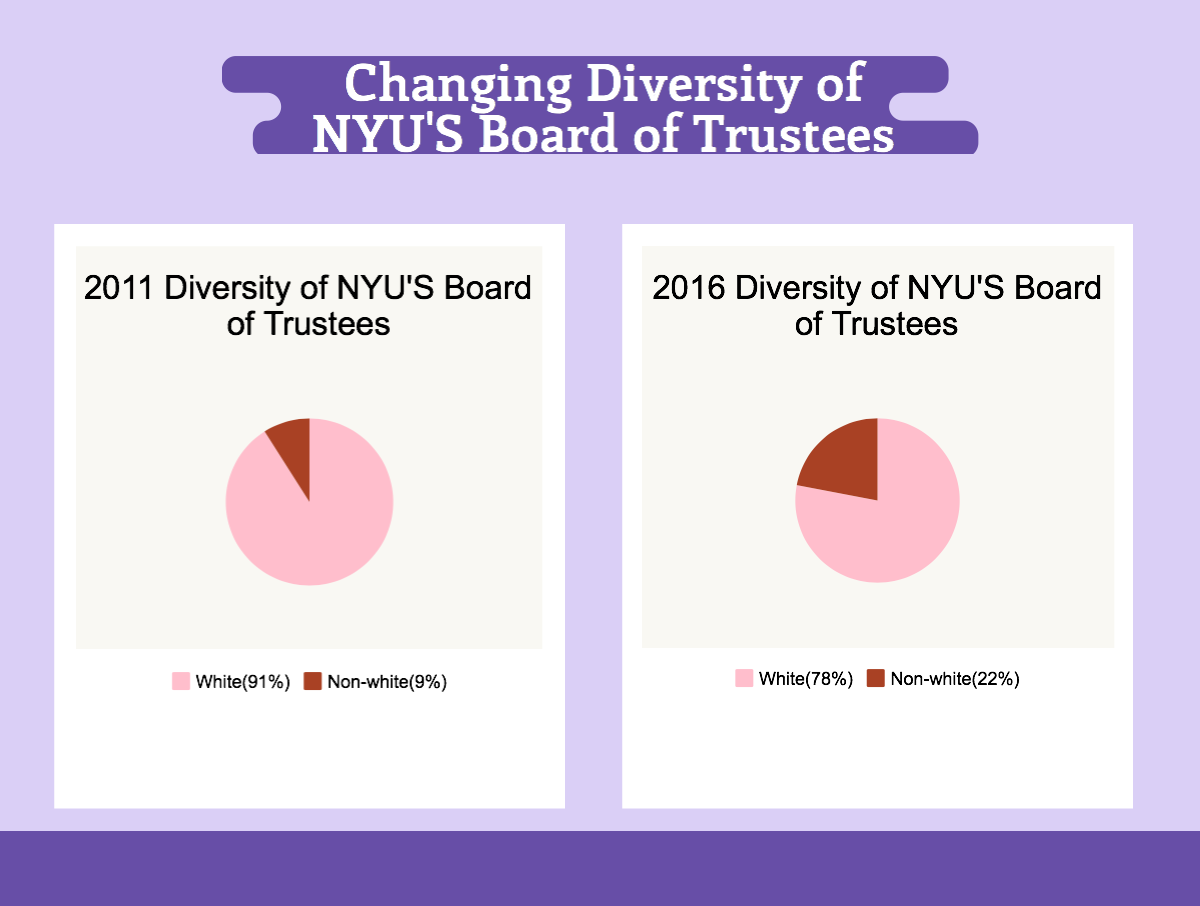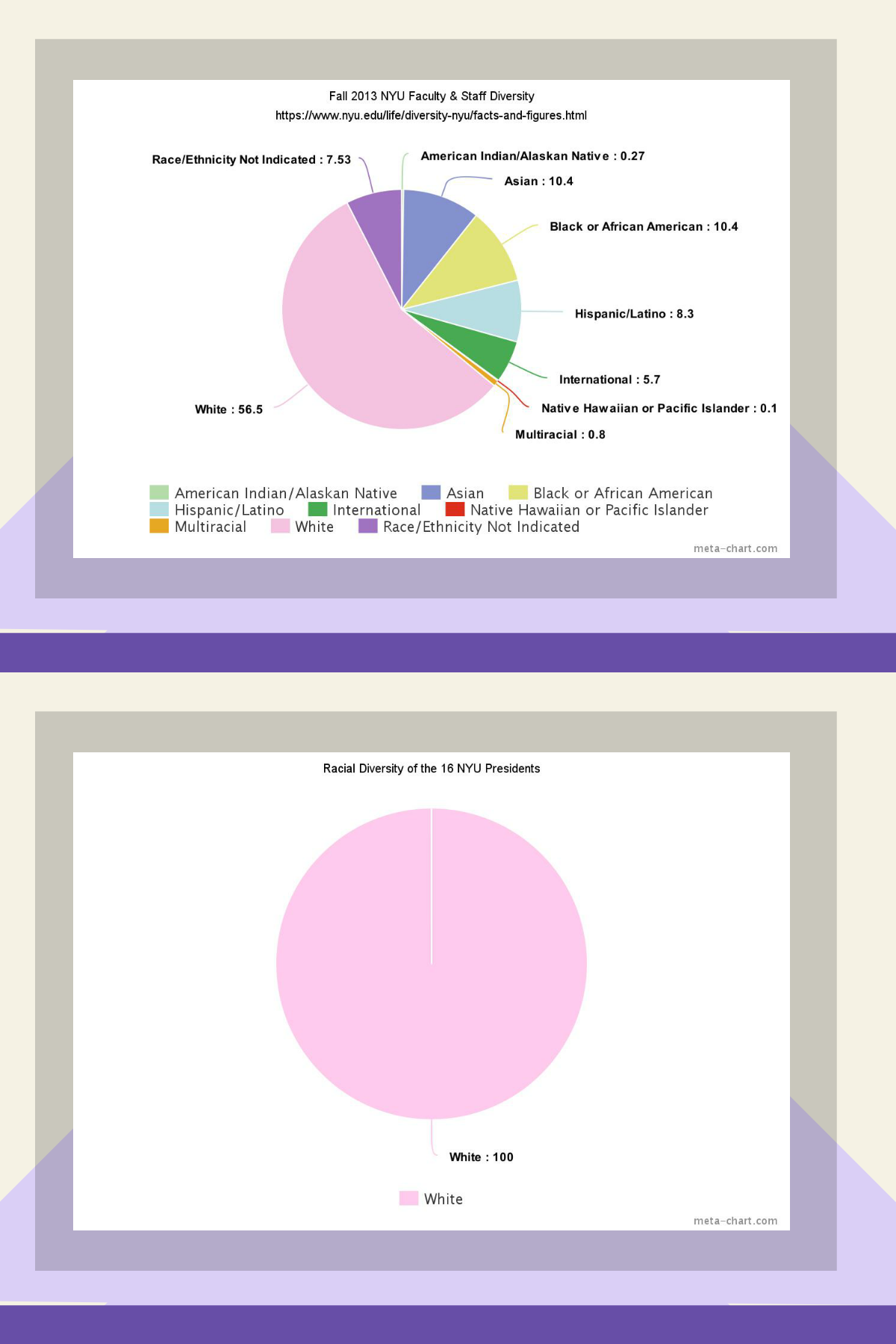 NYU organizations such as the Center for Multicultural Education and Programs and the Equity, Diversity and Inclusion Advisory Task Force promote cultural awareness and inclusion.
CAS Dean Gabrielle Starr is the task force co-chair and said that the team of faculty, administration and Board of Trustees is a "somewhat diverse group."
"I think that as the university evolves, we ought to bring in and foster an increasingly broad group of individuals at all levels," Starr said. "I think we can always aim higher, not only because we have a distance to go for inclusivity now but because there is no final 'end' to a quest to draw as fully as possible on human talent. Human life and human diversity only grow. They don't stand still."
Email Mona Chen at [email protected] 
Hang on for a minute...we're trying to find some more stories you might like.