Lafayette Hall
Hang on for a minute...we're trying to find some more stories you might like.
Residency: Upperclassmen
Estimated yearly cost: $11,052 – $18,494
Low-cost rooms available: Yes
Commute to class: 20 minute walk to WSP, 20 minute subway ride to Tandon
Nearby subways: 1, 6, A, C, E, N, Q, R, W, J, Z
Shuttle: Yes
Lafayette Hall tends to get an unfair reputation as an undesirable location, but it's a really spacious building in an incredible area. The dorm sits smack on the edges of several fun neighborhoods — Tribeca, Chinatown, SoHo, Lower East Side and the City Hall district. It's even just a few short blocks from Little Italy. The variety of access to neighborhood hotspots and subway lines is unparalleled by other NYU dorms.
What's more, it's a very large building with really high ceilings and comfortably-sized bedrooms. The study lounge on the first floor is huge with lots of comfortable chairs, and dorm leaders often host fun events there. Plus, the views from the upper floors are stunning. In addition to these perks, Laf features a variety of cohabitating activities and cultures — it most saliently hosts Greek life housing groups.
Laf's biggest disadvantage is that some of the rooms have dreaded vent gaps — essentially a hole in the wall above bedroom doors, preventing any real privacy within the apartment. The online housing registry does list which rooms have vent gaps, but not all the listings are accurate, so beware.
Still, Lafayette is a great choice for students who are looking for more neighborhood variety than the same old routine of Washington Square Park or Union Square, especially for anyone who's got a particular passion for dim sum or affordable groceries. If you miss the NYU Shuttle — which stops at the dorm frequently throughout the day — the walk to campus is 12 blocks straight up Broadway, and contrary to what most people lament at first glance, it is a very easy trek to make. Laf is ideal for any student who values bigger spaces and a slight detach from the bustle of campus activity.
Hang on for a minute...we're trying to find some more stories you might like.
About the Writer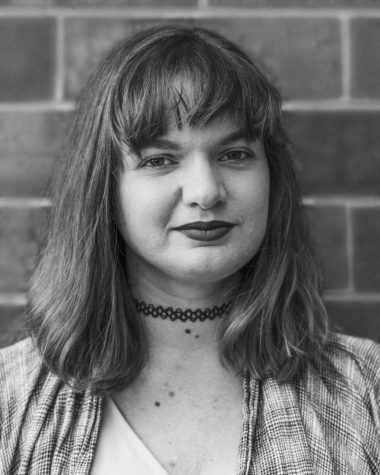 Hailey Nuthals, Editor-at-Large
Hailey Nuthals has done so much at WSN that she's not really sure what she's supposed to be doing there anymore. Mostly, she writes for arts and offers her opinion on just about anything. If she's not in the WSN office, she's probably writing or working somewhere else, or falling into deep rabbit holes of...