Essential New York Films to Appreciate New York
By Daniella Nichinson, Film Editor
September 5, 2017
Hang on for a minute...we're trying to find some more stories you might like.
New York is considered one of the most thriving and engaging cities in the world for a reason: it is full of diversity, nightly happenings and an abundance of culture. Across all art forms, the city has been represented through the personalities of various artists. To see the city take on a wide array of identities, here are some essential films to watch to appreciate the beauty and sometimes the dark underbelly of the city that never sleeps.
Any Woody Allen film is an idealistic and romanticized depiction of his favorite city, but "Manhattan" takes the top spot. More painting than film, "Manhattan" is shot in striking black and white and devotes its opening scene entirely to a montage of the most alluring monuments and locations the city has to offer. The story follows an unorthodox relationship between a 45-year-old man and a 17-year-old girl, also making it one of Allen's more romantic films. Full of typical Woody Allen jokes and neuroses and co-starring long-time collaborator Diane Keaton, "Manhattan" will show you the city through rose-colored glasses you'll never want to take off.
For a vastly contrasting portrait of New York in the '70s, Martin Scorsese's "Taxi Driver" is arguably his magnum opus and one of the most influential films of American cinema. The film's central character is Travis Bickle, a taxi driver who suffers from insomnia and has a delusional plan to rid the city of its scum. All of Scorsese's films, not just "Taxi Driver," are perhaps the most accurate representations of what New York was like in the '70s — dangerous, ridden with drugs, prostitution and crime and feared by its inhabitants. "Taxi Driver" is an unlikely homage to the city of Scorsese's youth and an important film to appreciate how much has changed — and how some things haven't.
One of the most prolific New York filmmakers, Spike Lee, released his 1989 masterpiece "Do the Right Thing," which was extremely relevant at its time and continues to be today. The film explores the racial tensions between an Italian pizzeria owner and the black community in the Bed-Stuy neighborhood of Brooklyn on the hottest day of the summer. Besides the social message of New York's racial issues, Lee also utilized unique camera angles and fourth wall breaks to tell the story. "Do the Right Thing" is an exciting and stimulating film about a social aspect of the city that people often forget to recognize.
Set in the Park Slope neighborhood of Brooklyn, Noah Baumbach's semi-autobiographical film "The Squid and the Whale" shares a very distinct experience of 1980s Brooklyn. The film is an intimate observation of the divorce of two writers and its repercussions on their children. Though mostly sharing unhappiness and cynicism on behalf of the characters, Baumbach manages to illustrate a relatively stable side of the city while also revealing the unraveling of a failed marriage. Perhaps not the first film that comes to mind when thinking of New York, "The Squid and the Whale" is an unmistakable depiction of this ever-changing city.
A version of this article appeared in the Tuesday, Sept. 5 print edition. Email Daniella Nichinson at [email protected]
Hang on for a minute...we're trying to find some more stories you might like.
About the Writer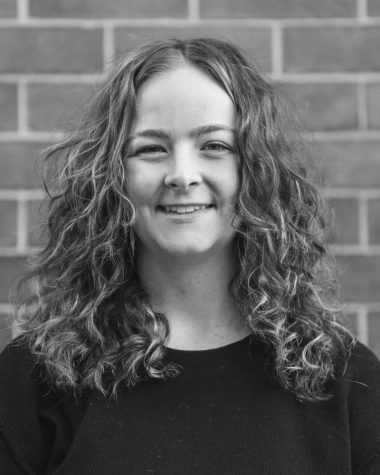 Daniella Nichinson, Film Editor
Daniella Nichinson is the Film Editor for Washington Square News. Daniella is a sophomore in Stern studying Marketing and minoring in Creative Writing. You can usually find her watching old films that most people have forgotten about or raving about Jack Nicholson. Today, Daniella's favorite movies are "8 1/2" and "Opening Night." When Daniella's not...