Peter Chinman
By Pamela Jew, Deputy Copy Chief
September 11, 2017
Hang on for a minute...we're trying to find some more stories you might like.
When in Washington Square Park, have you ever seen the man circling the fountain wearing the straw hat and a handmade sign slung over his back reading, "Ask me for a poem?" That's Peter Chinman, better known as the Park Poet.
Chinman, now 27, began writing poetry back in college after hearing that sonnets were the hardest form of poetry to craft. His infatuation with poetry led him to transition from chemistry to English at Pomona College.
Post-graduation Chinman worked a remote job in customer service, barely leaving his apartment. One day, Chinman went into Central Park high on marijuana and with a notepad, taking people's one-word inspirations and conjuring up poems on the spot. Seven months ago, Chinman took on the Park Poet as his full-time job, and he's been wandering parks ever since.
"People give me one word, and I write the poem from there," Chinman said. "I usually try to come up with something original, but when they give me 'love' I just want to give them one of my heart-wrenching love poems to show what is real love."
Chinman tries to keep his poems on the lighter side as he takes only about five minutes to compose each poem. Catch the Park Poet around Washington Square Park before he retreats for the winter.
A version of this article appeared in the Monday, Sept. 11 print edition. Email Pamela Jew at [email protected]
Hang on for a minute...we're trying to find some more stories you might like.
About the Contributors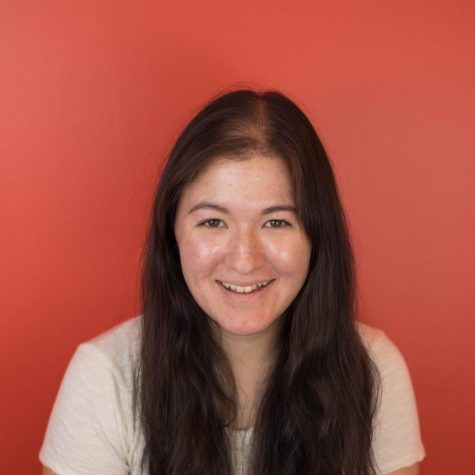 Pamela Jew, Deputy Managing Editor
Pamela Jew is the Deputy Managing Editor for the Washington Square News as well as a sophomore in Gallatin studying something along the lines of journalism, fashion and sociology. She's from a town in the suburban outskirts of Atlanta, lovingly referred to as 'The Bubble,' but to burst your bubble, she unfortunately (or fortunately) doesn't...
Echo Chen, Multimedia Editor
Echo Chen is the Multimedia Editor at the Washington Square News. She is a freshman in Gallatin studying visual storytelling, sprung from her love of painting, photography, film and, above all else, people! She is a fierce defender of her home state New Jersey, a plant mom and a lover of coffee, sweetgreen and animated...