The Beautiful Tragedy of 'Call Me By Your Name'
By Daniella Nichinson, Film Editor
October 10, 2017
Hang on for a minute...we're trying to find some more stories you might like.
To experience a profoundly sincere connection with another person is something that occurs only once or twice in a lifetime. Luca Guadagnino's "Call Me By Your Name," adapted from the novel of the same name by former NYU professor Andre Aciman, paints a gut-wrenching and stunning tale of discovering one's identity and other half.
In a grand villa somewhere in Italy, 17-year-old Elio's (Timo- thee Chalamet) days are marked by a monotonous routine: transcribing music, swimming in the lakes and reading book after book. His knowledge is immeasurable, but as he recognizes, he knows very little about the things that matter. Every summer, his academic father (Michael Stuhlbarg) houses a Ph.D. student to assist with his archeological research; this particular summer, the family is joined by Oliver (Armie Hammer), a handsome and charismatic 24-year-old. As their friendship develops and transcends into intimacy, Elio learns about the hardships of adulthood and abandons his innocence.
Guadagnino, who previously directed "A Bigger Splash," handles the heady story of "Call Me By Your Name" with a graceful hand. Though the setting often offers large, open spaces — the impressive halls of the villa and the far-reaching grasses of the countryside — Guadagnino finds a closeness between each character, regardless of the distance between them. Even as the camera observes the scene from afar, the audience can sense the electricity of Elio and Oliver's time together.
"Call Me By Your Name" is refreshingly nostalgic, reminiscent of foreign cinema from the mid-20th century. Set in the summer of 1983, the film captures the simple beauty of the countryside — from the spectacular views to cobblestone paths of the town rich with history — where there is not much to do but bask in the warm, resplendent sun. With the alluring Italian countryside as its backdrop, the romance of "Call Me By Your Name" is elevated to sweltering heights.
The relationship between Elio and Oliver is tender beyond words. Its progression is gentle and slow, letting the audience simmer in its intense romance, as the emotions swell within the viewer. But there is tragedy creeping on the horizon: the six weeks will inevitably come to an end and so will their relationship. Oliver will leave for home, and the two will be separated by international borders, by the expanse of the Atlantic Ocean.
There is no other conceivable pairing of actors to have played Elio and Oliver other than Chalamet and Hammer. They tackle the daunting demands of their respective roles with fearless liberation. It is as if they find a home in the embrace of each other's arms. Chalamet and Hammer depict the journey of finding one's self with a sensitivity that is rarely achieved on screen.
Life is about lessons. It is about the growth in character and responsibility that one experiences, often through sadness and heartbreaks. Elio, in his summer-long relationship with Oliver, is able to acquire an understanding of life that even those 50 years older than him never comprehend. Above all, "Call Me By Your Name" is a portrayal of the magnificent rarity of finding someone with whom you share a deep, personal fondness.
A version of this article appeared in the Tuesday, Oct. 10 print edition. Email Daniella Nichinson at [email protected] 
Hang on for a minute...we're trying to find some more stories you might like.
About the Writer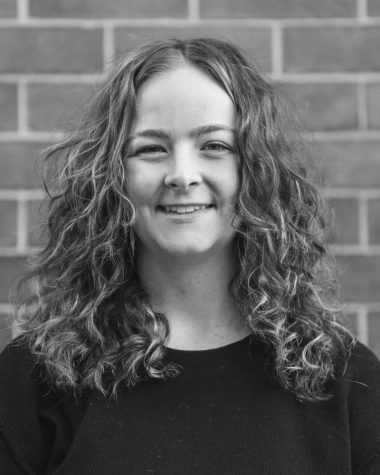 Daniella Nichinson, Film Editor
Daniella Nichinson is the Film Editor for Washington Square News. Daniella is a sophomore in Stern studying Marketing and minoring in Creative Writing. You can usually find her watching old films that most people have forgotten about or raving about Jack Nicholson. Today, Daniella's favorite movies are "8 1/2" and "Opening Night." When Daniella's not...