Finding Wealth of Humanity Through 'Trinkets'
Hang on for a minute...we're trying to find some more stories you might like.
The Off-Broadway musical "Trinkets" is a non-stop party, but don't get it twisted: this is a party with purpose, one not immediately realized upon entering the show's neon-splashed Gene Frankel Theater.
Playwright and director Paul E. Alexander has crafted a piece of theater centered on the escapades of trans sex workers in the Meatpacking District in 1990s New York. Boasting an ensemble of popping personalities, the characters' individual stories weave together through a single venue, the titular nightclub Trinkets.
"Trinkets" is an hour and a half spent dripping in eleganza. However, labeling it as only this is to disregard a show that utilizes a variety of objects to paint a wholesome yet undeniably effervescent and distinct portrait of the hope found in the human spirit.
This serendipity is most externally found in the performances. Front and center is Honey Davenport, who commands the lead role of Diva. From the initial moments of "Trinkets," she allures the audience into the bleak atmosphere of prostitution with sass and a maternal warmth.
Davenport is not alone. "Trinkets" spreads the wealth with its cast, showcasing an ensemble cast of electric personalities synthesized with infinite and charming realism.
This kinetic energy is transfused into the musical numbers. Each of the characters are given their fair share of time in the spotlight, although there are rougher edges in the vocal ensemble. However, any qualms with the vocal performances can be forgiven because of the sheer amount of fun the songs are.
One number toward the end of the first act — helmed predominantly by secret superstar Kevin Aviance — conjures up a near-religious experience so potent that a wave of spiritual cleansing washed over the small audience.
This is exactly how one can summarize the worthwhile qualities of "Trinkets:" a spiritually cleansing experience. Despite the disparity of these characters given their positions, the tone is overwhelmingly optimistic. It's a reassuring find, but conversely is also where the show's pitfalls potentially lie — there is no genuine gravitas to sink into. This is not to imply drama does not occur, but when it does, it can come across as forced if not fictitious. Despite very sincere intentions, when the drama hits, it winces due to lack of tangible buildup.
With all this in mind, "Trinkets" is still the perfect show for anyone with a beating heart, perhaps less as a piece of musical theater and more as a human experience. In the tradition of "Paris is Burning," it's an essential queer New York centric artwork that elevates however begrudging and "real" the lives of these characters into overzealous splendor.
This is the feeling one garners before the show even starts: overviewing its relatively minimalist set, there's a large light-up sign identifying the Trinkets club hoisted on the wall with the 'K' notably unilluminated. Whether this was intentional or not, it verbalizes the authenticity of the experience one is about to undergo, almost too fitting for a show in which the little things collectively overpower to make it a party with a purpose worth attending.
"Trinkets" is running through Feb. 3 at the Gene Frankel Theater.
Email Matthew Holman at [email protected].
Hang on for a minute...we're trying to find some more stories you might like.
About the Writer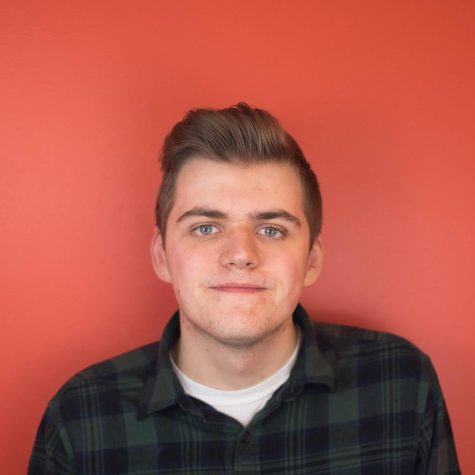 Matthew Holman, Entertainment Editor
Matthew Holman is the Entertainment Editor for Washington Square News, but don't get it twisted: movies are his true ride or dies, hence the Cinema Studies major (with a BEMT minor for versatility). Oklahoma born and bred (it's a real place, ask him about tornado chasing), he flocked from the cow field to the Regal...