Broome Hall Investigates Shoebox of Feces Thrown in Garbage Chute
Hang on for a minute...we're trying to find some more stories you might like.
Students living in Broome Street Residential College received an email from the building leadership team on Tuesday regarding a shoebox of feces that was deposited into a hall garbage chute.
The problem of residents misusing chutes has been persistent over the past several months, according to the email from Residence Hall Director Briana Mathew, Residence Hall Resource Manager Mimi Ndiaye and Residence Hall Assistant Director Qwen Ballard — so much so that each floor held meetings on the proper disposal of garbage earlier this semester.
"In the past several months, we have had student(s) improperly throw trash down the trash chute; specifically, bottles of urine that eventually caused damage to the compactor room, which has negatively impacted our building staff," the email read.
The BLT also stated that the incidents have posed health concerns to building staff.
"We have an incredible Super [maintenance supervisor] and staff members who have been affected by these occurrences, who have been required to clean up after each incident," the email read. "Additionally, it presents significant health and safety concerns — concerns that we take very seriously."
Faculty at Broome are conducting an investigation into the person(s) responsible and implore anyone with information to come forward and email the BLT.
"We expect that each member of our community will take steps to take care of the space we call home, as well as to ensure that health and safety concerns are confronted, attended to and properly reported," the email said. "Any student found to be involved in these incidents in our building will be held to our student conduct process."
Broome resident and Tisch senior Tim Gersten said he had not heard of the incidents before receiving the email from the BLT today.
"It's horrifying to think that a college student or anybody in general is throwing feces down the garbage chute," Gersten said. "That's someone's job that they have to go and clean that up. Someone's on the other end of those chutes and dealing with this horrible mess that I believe these students should be above."
Email Sakshi Venkatraman at [email protected]
Hang on for a minute...we're trying to find some more stories you might like.
About the Writer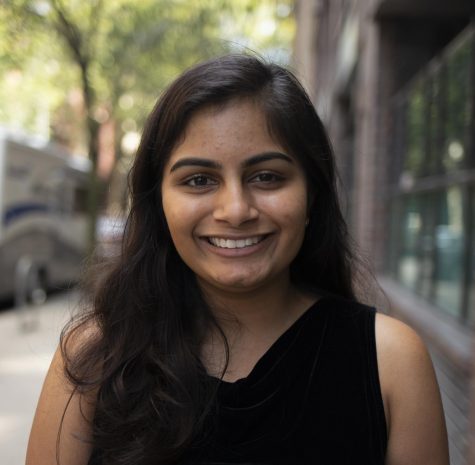 Sakshi Venkatraman, Deputy Managing Editor
Sakshi Venkatraman is a CAS sophomore studying Journalism and Politics. Although she hails most recently from Texas — a state that she is fond of only when she's not there — she considers The Golden State her true home (NorCal > SoCal obviously). She has been doing journalism since her second year of high school...