A Look Into the Life of a New York Court Officer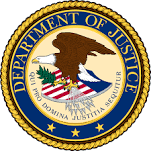 It's just past 11 a.m. and everyone in Room 1536 of the New York County Criminal Courthouse looks ready for their lunch break. The crew inside has congregated for one reason: Chavar Gilliam and Carl Moore, who are both 26 years old, are being tried for second-degree murder.
One juror catches himself falling asleep over and over again, as an investigator on the witness stand drags on about outgoing calls the night of the murder.
The judge is A. Kirke Bartley, Jr. who sits stoically between a U.S. flag and a New York State flag, in the middle of the courtroom. My eyes are drawn not to the accused murderers awaiting their fate, but instead to the three court officers that sit attentively behind them.
At a closer glance, the court officers are all sporting bulletproof vests, with "New York State Courts" etched across their chests. One shoulder of their uniforms hosts a walkie-talkie, while the other is embossed with a patch of the court's emblem.
Along with the three officers sitting behind the defendants, an officer is stationed beside the jury. He escorts the investigator from the witness stand and through a door in the far right wall when she wraps up her testimony, to the joy of the jurors. When the jury rises to leave, so do all five court officers. As one officer leads out the jury, the others loom over the seated defendants like a threatening shadow. From this standing position their belts are made visible, along with the handcuffs, guns and batons that they hold.
As lunch break arrives, the court officers re-handcuff the defendants. They lead them through a door behind the judge, and back into corrections, the jail attached to the courthouse that holds the defendants until they are convicted or released. Court is dismissed, and everyone floods into the hall.
There, I run into John Rogens and Andrew Lewandowski, two court officers who have been placed on hallway security duty for this trial. Asked what his main role is as a court officer, Rogens, a bald, pale officer in his late 30s replies, "Safety."
He works on the felony cases.
"I usually see trials however I'm needed," Rogens said. "For this case, because it's a gang case, I'm vouchering cell phones. We're responsible for maintaining security for all persons coming into the courtroom, going into corrections and bringing defendants out of corrections to be brought for their court appearances."
He admits it's not an easy job, and not just anybody can do it.  
After passing a series of written, psychological, medical and physical tests, potential court officers have to complete training at the New York State Court Officers Academy. The Academy is a three-month boot camp, where future officers are taught the laws, rules and defense tactics necessary to keep the public safe within the courts. Here, they learn how to use the arsenal of tools available to them, such as how to properly shoot a gun. The whole process of becoming a court officer takes about a year, from start to finish, if it is done in a timely manner. According to the New York Courts government website, there are approximately 4,000 court officers in the state of New York, and their salaries range from $40,504 to $75,389.
While Rogens has had held the same position since graduating from the Academy, many court officers rotate. Lewandowski used to work inside corrections where he had a more intimate role with the defendants. He tells me that after working in this role for a few years, he can easily distinguish which defendants are likely to cause problems.
"Sometimes [defendants] know what they're facing, sometimes they don't," Lewandowski said. "If they come in thinking they're leaving that day and end up going to jail when they come out, I mean, you wouldn't be happy about that either."
He admits it gets violent.
"I've had some defendants punch their lawyers in the face and I've had to drag them back to their cell back in corrections," he said. "But I've learned to leave work at work."  
Asked if they ever feel like they are in danger, Rogens and Lewandowski both shake their heads.
"To be honest, most times not," Rogens said. "Many of these guys have been arrested so many times they just go through the process."
Soon after,  I meet with court officer Lethisha Lynch, who works in the lobby of the court building, using the magnetometers to confiscate dangerous contraband from those who enter the courthouse.
"I'm sure you've seen some of the crazy people upstairs," Lynch said. "We have to deal with them first."
Previously, she worked in trials and corrections like Lewandowski. Lynch tells me that she does feel safe as a court officer, but only to a certain extent.
"I mean, there's always risk for danger.," Lynch said. "But thankfully it's a controlled environment."
She explains that, as a woman, it's not as easy to command respect around the defendants, especially because court officers are not allowed to carry any weapons into corrections, for fear that guns or knives will be stolen.
"As a woman, you can imagine all the catcalling, and things like that," Lynch said. "It can be a little intimidating because you're not allowed to have any weapons in the jails. So if it comes down to it, you've got to be physical."
Asked if her job as a court officer is gratifying, Lynch thinks for a moment, then laughs.
"Write down 'yes'," she said with a wink.  
She sighs and continues, "You meet certain people that express how your kindness made their day and helped them in bad situations. You know, it has rewarding aspects to it."
In a job where you spend time with accused rapists, burglars and murderers is the norm, it's nice to know that at the end of the day, most court officers come home with a sense of fulfillment, despite the emotional toll it takes on them. And while their occupation is often overlooked for the more glamorous jobs of lawyers and judges, it is inarguable how important court officers are to American public safety.
But that doesn't mean their jobs aren't interesting. Rogens brags that the craziest thing that he's ever seen in the courts was a juror with a belt made of brass knuckles. Lynch tries to one-up him, telling me, "We had a guy with a hidden sword in his cane."
"Honestly, there's not a dull day," Lynch said with a raised eyebrow while shaking her head. Seeing the motley crew she's about to take a metal detector to, it's hard to disagree.
Email Hannah Chubb at [email protected].