Student Sues NYU Over Sexual Harassment
In a scandal that has divided supporters of the #MeToo movement, an NYU Title IX investigation completed last spring found Professor of German and Comparative Literature Avital Ronell responsible for a pattern of sexual misconduct toward a former graduate student, 34-year-old Nimrod Reitman, from 2012 to 2015. Unsatisfied with the university's response to the investigation, Reitman has filed a lawsuit against NYU and Ronell in New York State Supreme Court.
Reitman, currently a visiting fellow at Harvard University, filed a formal complaint about Ronell to NYU in the summer of 2017, two years after his graduation. NYU's Title IX Office investigated the matter during the 2017-2018 academic year and completed its report in May 2018.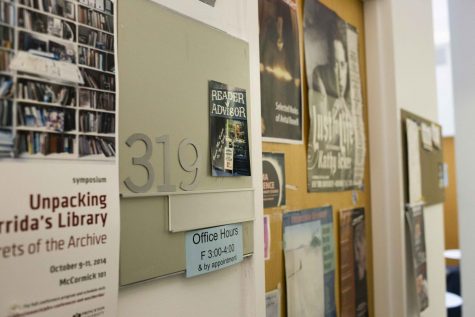 In the university's Title IX report, sections of which were obtained by WSN, investigators listed dozens of text messages and emails it deemed inappropriate for a professor-student relationship; among other comments, 66-year-old Ronell called Reitman a "baby love angel," expressed a desire to kiss and cuddle him and described intimate fantasies involving the two. NYU responded to its findings by suspending Ronell without pay for the 2018-2019 academic year.
Reitman, however, remains unsatisfied with the outcome. His lawsuit, formally filed on Aug. 15, criticizes the university for allowing Ronell to continue interacting with students as the investigation was being conducted, for failing to publicize the investigation's findings upon its completion and punishing Ronell with adequate severity.
"NYU's response to Mr. Reitman's complaint of harassment was unacceptable then and remains unacceptable now," Reitman's lawyer, Donald Kravet of Kravet & Vogel LLP, told the Associated Press in a statement. "My client demands accountability and, as stated in the Complaint, seeks justice for the years he suffered at the hands of Professor Ronell while NYU did nothing."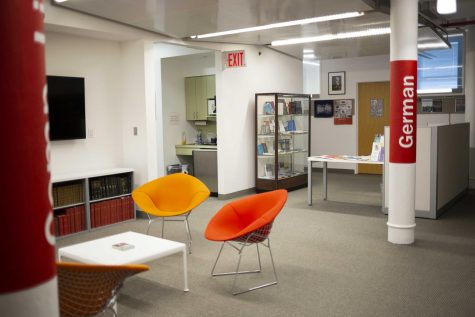 Facing an impending lawsuit, NYU refuses to back down. Standing by the notion that the year-long suspension is enough, the university says retaliatory legal action would be undeserved and counterproductive.
"We have tried to work with Mr. Reitman to help him put this unfortunate chapter behind him, and we are sympathetic to what he has been through," NYU spokesman John Beckman told WSN. "However, given the promptness, seriousness and thoroughness with which we responded to his charges, we do not believe that his filing a multi-million dollar lawsuit against the university would be warranted or just."
The allegations against Ronell have received national media attention throughout late spring and this summer, dividing feminists, academics and activists. In May, many of Ronell's peer scholars wrote in defense of her character in a letter addressed to NYU administrators. The authors intended for the letter to be confidential, but it was made public on June 10 by University of Chicago philosophy professor Brian Leiter on his blog.
We deplore the damage that this legal proceeding causes her, and seek to register in clear terms our objection to any judgment against her," the letter read. "We hold that the allegations against her do not constitute actual evidence, but rather support the view that malicious intention has animated and sustained this legal nightmare."
The letter was published after the completion of the Title IX investigation but before the details of the report were leaked to the press; the letter acknowledged that its signatories had no access to the investigation's findings. Among the signatories were several world-renowned academics including NYU German Professor Slavoj Zizek and feminist scholar Judith Butler, who later publicly expressed regret over signing the letter.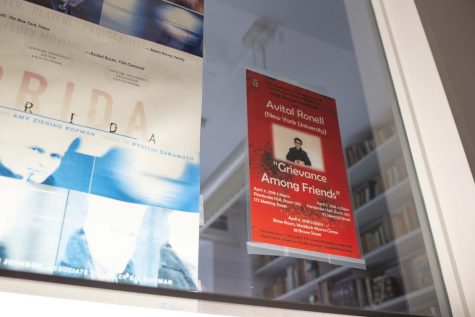 In a cultural climate where more victims of sexual misconduct are being encouraged to tell their stories, accusations against Ronell do not fit cleanly within the wider #MeToo movement. While that movement has almost exclusively targeted powerful men abusing positions of power — most often lashing out at younger women — this situation involves an older woman allegedly preying upon a man 32 years her junior. To make matters more complex, Ronell identifies as queer whereas Reitman identifies as gay.
Reitman, on his part, claims to be a reluctant spokesperson for the wider #MeToo movement, according to the statement he provided to AP. Regardless, he hopes his willingness to come forward facilitates the aims of the #MeToo movement by encouraging other victims to come forward.
"It was never my intention to be part of that extraordinary movement, but if my story can help stop this from happening to other students or if my story helps others feel like they are not alone, then I am glad to have spoken," Reitman wrote in his statement.
A version of this article was published in the Sunday, Aug. 26 print edition. Email Alex Domb at [email protected].