Eckhaus Latta's "Possesed" Embraces Ambiguity at the Whitney
Eckhaus Latta, a clothing brand little-known to those outside the fashion industry, has secured a three-month stay on the first floor of the Whitney Museum of American Art. This marks it the first fashion to be exhibited at the Whitney since 1997 when a parallel concept was explored in "The Warhol Look: Glamour, Style Fashion" in 1997.
In "Possesed", museum-goers are invited into the colorful minds behind Eckhaus Latta, the artistic lovechild of Rhode Island School of Design graduates Mike Eckhaus and Zoe Latta. The muted pastel palette that lines repurposed iron clothing racks is amplified by the pining tunes of eclectic artists and occasionally well known voices like Paul Morrissey, Nico, Lou Reed and Joni Mitchell.
Eckhaus and Latta refuse to be pinned down.The brand is genderless and bicoastal, split between New York and Los Angeles. Beyond duality and ambiguity the crux of the exhibit lies in the question that has followed the brand since its creation — is this fine art or fashion? Or can it be both?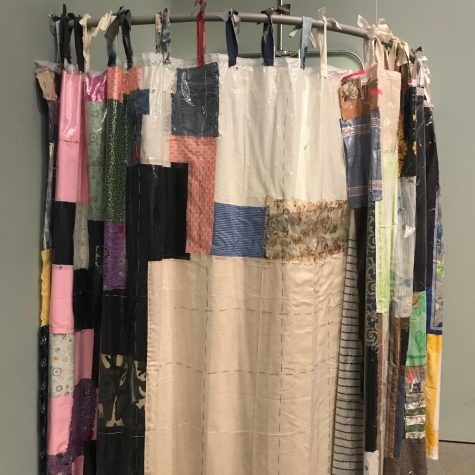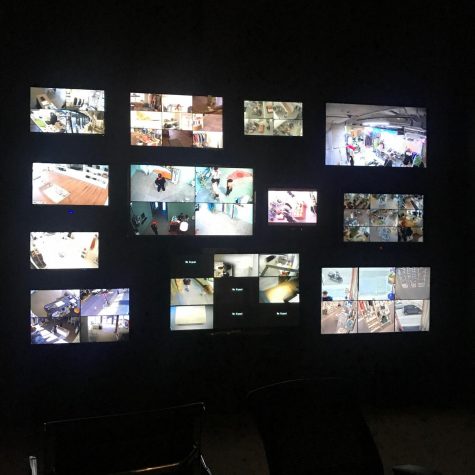 The main gallery space is an exhibit as much as it is a store. Visitors are invited to experiment with and purchase garments, sunglasses and jewelry — enforcing the brands adaptable sentiment. The purpose of displaying the clothes as products rather than as a irremovable part of the exhibit removes the distance traditionally found in museums.
The textures and silhouettes are sharp and undeniably fresh, but draped in softened colors that reminisce  an old photo. The language on the clothing incorporates another side of the store. The designers send out screams of liberal angst in the form of a beige T-shirt that says "I was on the American Flags Website" as well as on the jeans that modestly center the room,  "MOST PLACES COME UNDONE" and "REMEMBER YOU WERE MADE TO BE USED." "Possessed" cultivates a narrative that interrupts dampened light with a stubborn sense of reality, leaving a byproduct of innovation.
Through a psychedelic beaded curtain and into the dark is the final room. A wall of television screens overwhelms the eye with a live viewing of new angles from the room the viewer thought they left behind. Consumers become observers as new faces fill the screens. True to their spirit, the designers manage to undermine traditional perspectives and assert their own.
This exhibit is open to the public for free now through Oct. 8 at the Whitney Museum of American Art.
Email Amanda Burkett at [email protected]